Posts Tagged '10 Tips for Hypertension'
4. Reduce salt intake when the doctor advises, this is because large doses of sodium causing water retention, thereby increasing blood volume and strength with which the heart must pump blood, causing high blood pressure.
5. Change eating habits: they increase the consumption of legumes (rich in potassium, calcium and magnesium are minerals that facilitate the removal of sodium) and high-fiber foods, including nuts (favor the elimination of cholesterol before it enters the stream blood), in that they reduce the consumption of red meat, rich in saturated fat, and replaced with white meats, especially fish, also eradicate cholesterol-rich foods such as offal and egg. It is very advisable to follow a diet like the Mediterranean, which is based on olive oil, whole grains, vegetables and other products that protect the heart. Read the rest of this entry »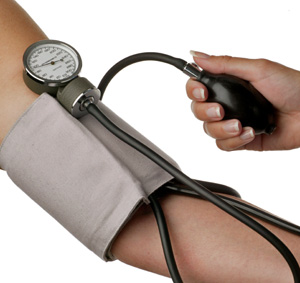 High blood pressure is a bad irreversible in the bloodstream that smaller arteries become narrow or general lose their elasticity, which forces the heart to pump harder to supply blood to all organs. If you have been diagnosed with this condition, we have several suggestions to avoid undesirable problems.
Hypertension can have unknown causes, but also may be due to the accumulation of fat in blood vessels, constant situations of stress and distress, sedentary lifestyle (low physical activity and high intake of fats and carbohydrates), excessive salt, snuff and alcohol, lack of exercise or kidney ailments and diabetes. Read the rest of this entry »